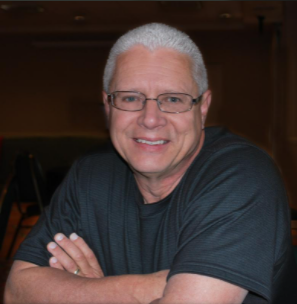 STEVE JONES
Guitar, Keyboard, Bass & Voice
Steve Jones grew up performing in church. After many years of study, he began performing professionally and recording at the age of 16. His love of jazz and improvisation is reflective in his music style which ranges from Jazz, R & B, Pop, Rock and Swing. Steve has performed with various talent and groups including: The Bill Hanna Quartet, Loonis McGlohon Combo, Sugar Creek, Station To Station, HipCats and Willie Gillon Trio. His performances include college graduations, artist openings and gala events, Charlotte Symphony Pops concert, Central Piedmont Community College concerts, Stanly County Arts Council and various private affairs. Steve instructs Voice, Bass, Guitar, Keyboard and Composition.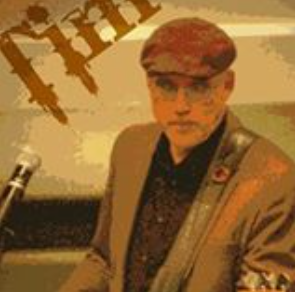 TIM HARRIS
Guitar, Bass, Ukulele
& Performance Groups
Tim Harris is the founder and former owner of Music On Main which began operation in 2007. Tim teaches beginner and intermediate Guitar & Bass Guitar. He also teaches Rock Band, Praise Band, Pop Band, Acoustic Band and Summer Camps. A lifelong resident of Stanly County, Tim is well known throughout the area as an accomplished musician as well as an experienced audio and lighting technician. He plays bass guitar with the Harvest Church Band, The E'ssentials, and for many local productions. Visit his website at timharrismusic.com.
Tim has provided technical direction for concerts and theater productions for many years. He has served on several local boards including as both President & Chairman of the Uwharrie Players, President of the Albemarle Downtown Business Association, the Stanly County Arts Council and as President of The Talent Company, Stanly County's Youth Theater organization. Tim was honored to be chosen the Stanly County Arts Person of the Year for 2018 by the Stanly County Arts Council. Tim, his wife Ginger and daughter Milea reside in the Millingport area.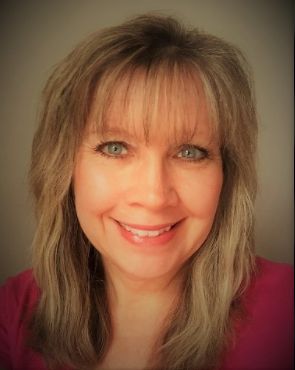 Piano
Pam Latimer's love for music began at a young age.Her first instrument was piano at the age of six.She studied through private lessons for several years.In addition, she began playing the flute at school while in first grade and continued into junior high/high school where she then branched off into other instruments (piccolo, clarinet, saxophone, French horn).Playing in the concert band, wind ensemble, jazz band and orchestra was a main focus during her school years.Pam also played at various church and school functions while growing up.As an adult she has played with church worship teams and choir.Teaching private piano lessons for several years has been very fulfilling for her with the youngest student beginning at age three.Pam has also taught flute and clarinet.Her desire is to encourage and foster a true love of music for those students with whom she is blessed to work with.Pam offers lessons in the studio as well as in students' homes and online.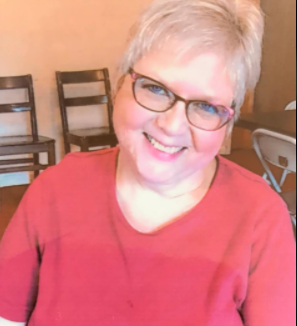 ANGELA MOORE
Voice & Piano
Angela C. Moore joined the staff at Music On Main, LLC in November of 2013. She is a native of Stanly County and received both her Undergraduate and Graduate degrees in Music Education from UNC-Greensboro. Angela was a high school and middle school band and choral director for 23 years in Davidson County. She was also an elementary music teacher in Stanly County for seven years and recently retired from public education in July 2014 after 30 years of teaching. Angela also serves as music director at the First Baptist Church in New London, a position she has held for over 25 years. Additionally, Angela has been the music director for many Talent Company productions as well as several Uwharrie Players productions. She is also an Adjunct Music Instructor at Stanly Community College and served as the Director of the Stanly County Chorale during the Fall of 2014 and the Spring of 2015. She has been a member of the Stanly County Community Band since it's inception. Angela was selected by the Stanly County Arts Council as the recipient of the 2014 Arts Person of the Year for Stanly County. Angela offers private instruction in voice, piano and flute on Monday & Tuesday afternoons and evenings.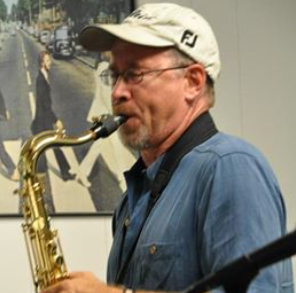 KURT VARNEY
Drums, Brass, Woodwinds, Violin, Cello,
Piano, Guitar, Piano Tuning & Repair,
Instrument Repair
Kurt is a retired public school music teacher. He has 2 degrees in music, Bachelors and Masters in instrumental music and music education. Kurt is in his fourth year teaching private lessons here at Music On Main. He teaches all ages on drum set, trumpet, clarinet, saxophone, flute, trombone, snare drum, tuba, French Horn, violin, cello, and string bass.Kurt has played trumpet and saxophone (not at the same time) in the Pfeiffer University Jazz Band, clarinet and percussion in the Stanly Community Concert Band, saxophone and trumpet in the Elvis tribute band "The E'ssentials", percussion in the Concert Band of Northwestern Pennsylvania, lead tenor sax in the Christian big band "Triumphant", and has been a professional drummer for most of his life playing Jazz, Rock, and Country music in several bands.Before retiring from public school, Kurt was a co-director of the Chautauqua County Youth Orchestra and started a string program in his home school.Kurt is enjoying his teaching experience here at Music On Main and is looking forward to continue teaching the budding talent in the area.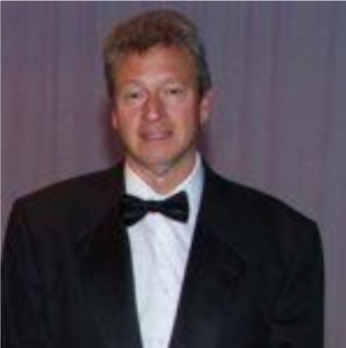 FRANK POOLOS
Keyboard, Voice, Woodwinds,
Brass & Drums
Mr. Poolos was raised in a musical family and has performed in many musical genres, including keyboards, sax and trumpet in Rock/Top 40 bands, scaophone in jazz, swing and marching bands, and concert oboist in band and orchestra settings.
Frank began piano at age 5 and oboe and saxophone at 11. After receiving his Bachelor of Music cum laude from Pfeiffer University, he and his wife performed on stage with several touring bands in the Southeast. He then began a successful career recording and performing original music with the Band Junque Gallery, releasing 5 CD's. After starting a family, blessed with triplet girls, he came off the road and became director of the North Stanly Middle and High School bands for the next twenty years. Frank received his Master of Music Education degree from Liberty University in 2019 and has just received his Doctor of Music Education Degree with honors from Liberty University. He is currently the director of vocal and instrumental music at First Presbyterian Church Albemarle and looks forward to teaching here at Music On Main.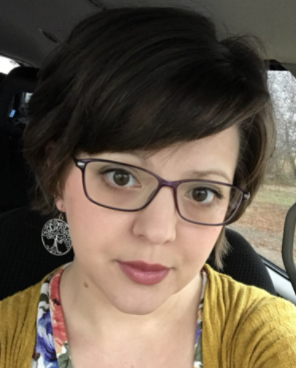 HEATHER ALMOND
Piano, Violin, Cello, Beginning Guitar
& Ukulele
Heather Almond is a homeschool graduate. She started piano lessons at age 6 and continued through high school. She also played Violin, Cello, and Clarinet with her Homeschool Strings Ensemble and Band. She started teaching piano and violin after high school. She earned her Associates in Arts degree from Stanly Community College in 2004, with a concentration on Music for Children. She also has been involved with arranging, composing, and live performances for stage plays. Now, she is a homeschool mom of 4, and her love of music has inspired her to start teaching again. Her sincere hope is to help others find their love of music too! While children are her typical students, she welcomes and encourages adults to come and take lessons as well! No one is too old to discover the joy of music! Visit her website at heatheralmondmusic.com.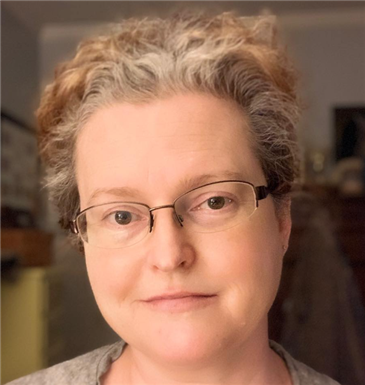 HEATHER WILSON-BOWLBY
Acting Classes-Individual & Groups
Heather has a BA in Theatre ARts from Catawba College and an MFA in Directing from the University of Memphis. She was the Aristic Director of The Old Courthouse Theatre from 1997-2007 directing over 50 plays and musicals including Oklahoma! Evita and many others.
After graduating from The University of Memphis in 2010, Heather has been adjunct professor of theatre at many area colleges and has been a freelance director and educator for The Old Courthouse Theatre, Piedmont Players, Davidson Community Players and others. Heather has been known to walk the boards from time to time; she played Constanze in Amadeus and Lizzie in The Rainmaker at Central Piedmont Community College; for both roles she received a MTA nomination. Recently, she appeared in the Uwharrie Players production of Blithe Spirit as Madame Arcati. Heather's most recent work has been directing the Uwharrie Players production of Little House on the Prairie The Musical. Heather lives in Albemarle with her husband Jon, and beloved pets: Elvis, Sookie, Isa, Kai, Fred and Stazi.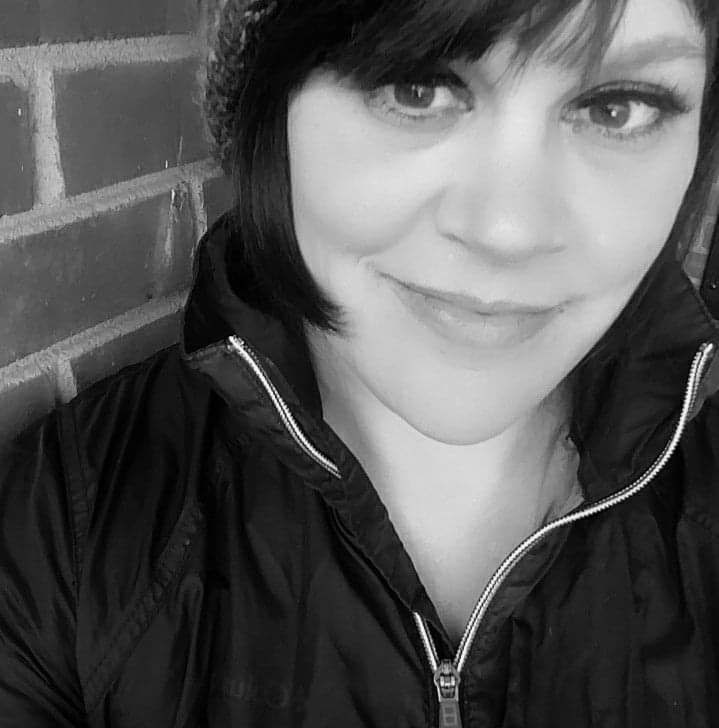 LAURA ALMOND
Piano, Flute & Musical Theater
Laura began studying Music Theory and Piano at the age of 5 and added Flute at age 12. She began to study Ballroom Dancing and Theater also at a young age. Laura is the owner of Music on Main (since January 2022) and the production manager and choreographer for The Talent Company in Albemarle (since 2018). Laura has taught Mathematics and Science in Stanly County for over 20 years (B.A. in Mathematics and Physics from UNCC) but will now spend more time teaching music and theater. Arts are an important component of education that seems to be fading from many schools. Laura truly believes that her study of the arts contributed to her academic success, ability to be a self-learner and confidence to teach and perform. She feels honored to have the opportunity to work with so many experienced instructors at Music on Main and in the community. Laura hopes to develop several programs through M.O.M. that will teach the benefit of arts education.